This is the documentation for the Joomla 3 version of Better Preview.
There is no Joomla 4+ version of Better Preview.
However you can use
Better Frontend Link
for Joomla 4+.
Better Preview is a Joomla! Administrator plugin that provides you a Preview Button for the article you are working on.
Clicking on the button generates a modal popup with the preview of the article. See what the article will look like before saving or publishing it!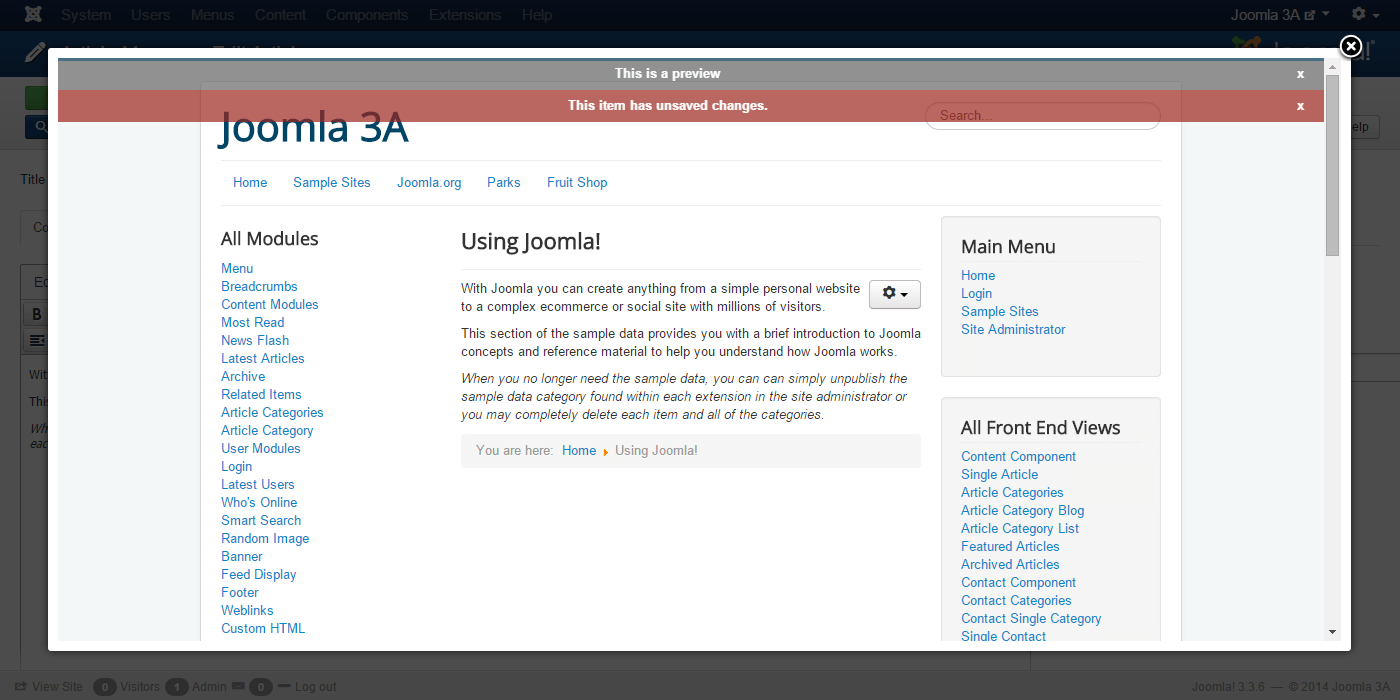 Better Preview also changes the way the "View Site" link in your administrator works.
When using Better Preview, clicking on that link will go to the frontend equivalent of the page you're editing (article, category...).
Also, a dropdown menu will be added, displaying links to the parent pages of the current item, such as Parent Category pages when editing an article, as well as the Homepage.