The "Articles" field type (articles) is the main usage of Articles Field, which is available in the Free version.
This will give you the ability, when you create/edit an article, to select from a list of articles that you want it to link to.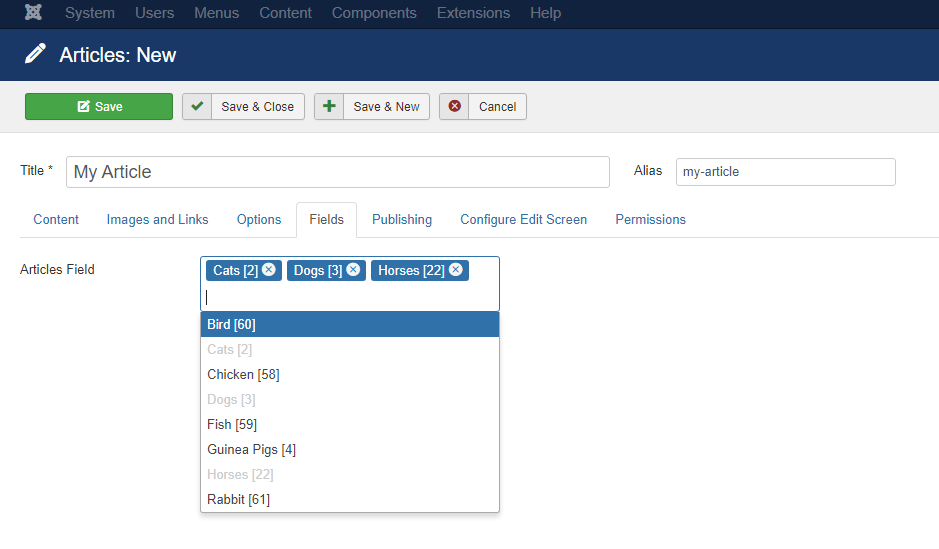 In the custom field settings, you can use different Filters to limit the articles available (by Categories, Tags, Language, Authors, and other Custom Fields), and you can decide whether to allow Multiple articles to be selected or not.

The result displayed on the frontend article view will be a list of the selected articles. By default, Articles Field will output the list of articles as linked titles, but you can also completely customize the layout, and choose the ordering of the displayed articles.

For this field type, you can also customize some settings regarding the Input Select that appear when you create/edit an article - such as if you want to show unpublished articles or not, or if you want to group articles by category. With the Pro version, you can even decide to display Multi-Selects as a more advanced input based on checkboxes, instead of a simple dropdown.